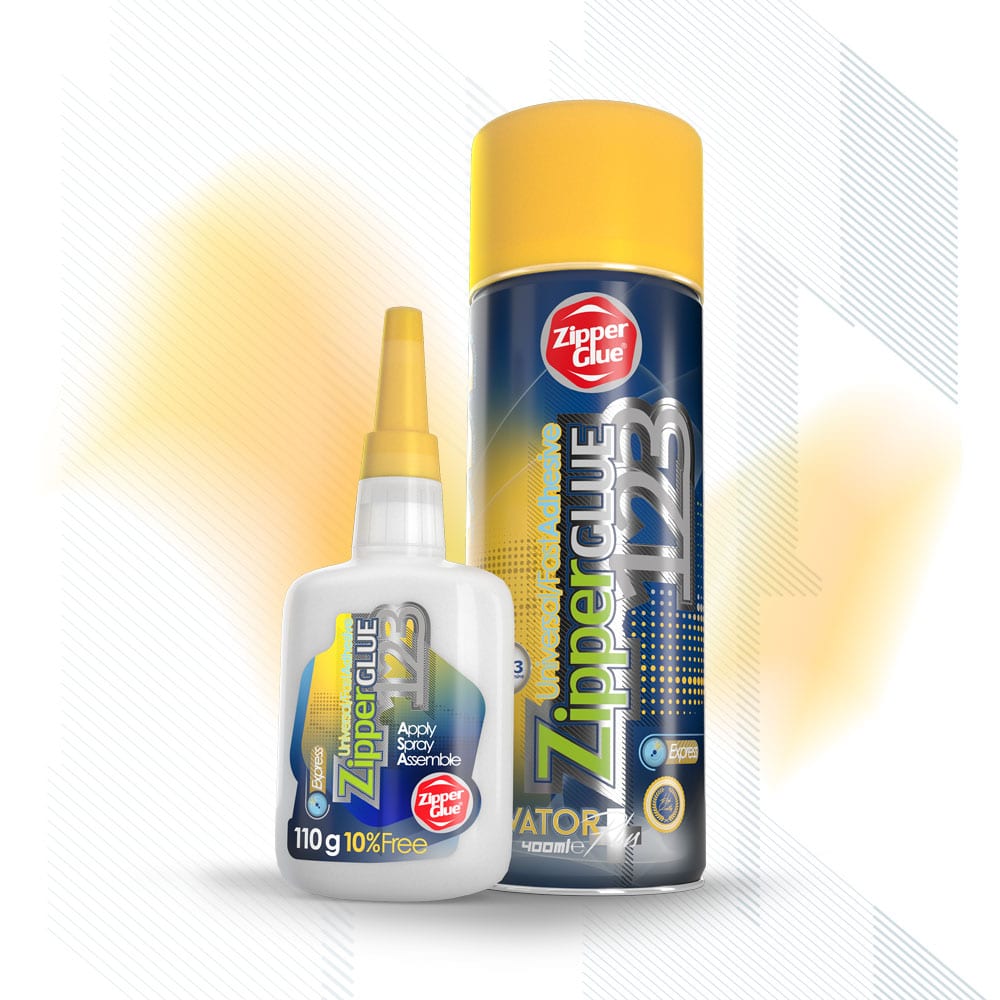 It is suitable for using on vertical surfaces due to its gel consistency. Can be used on RUBBER, PLASTIC,TIRE, LEATHER, MUSHROOM PANEL AND VARIOUS METALS.
Surfaces will be applied must be clean, dry and without oil. apply ZIPPER fast adhesive onto one surface and apply activator onto other surface. Assemble and hold for 10-15 seconds.
It does not turn yellow after drying.
Avoid contact with eyes and skin.
In case of contact wash plenty of water.
Do not breathe the vapour.
Vapours may cause drowsiness and dizziness.
Keep away from children and animals.
Use only in well- ventilated areas. No smoking.
In case of any accident, drowsiness and dizziness seek medical advice.
Pressurized container.
Protect from sunlight and do not expose to temperatures exceeding 40°C.
Do not pierce or burn even after use.
It must be disposed in a safe way.
National Commodity Code : 0010-33345-0865200
Brand Name: Zipper
GS1:6263334500217